The media has in recent times been abuzz with much positive commentary following market-friendly events such as the election of Cyril Ramaphosa as ANC President and more recently, President of South Africa, the dreaded 'Day Zero' having now been moved out to 2019 as well as the news of the Reserve Bank's intention to cut the repo rate by 25 basis points.
Despite the positive stimulus, property prices in areas such as Cape Town's City Bowl and Atlantic Seaboard have come under serious pressure - this largely due to affordability issues which can be attributed to the +/- 8 year rally that the area has been enjoying with double-digit year-on-year growth experienced, and some areas having seen property prices double over a roughly 5-year period.
Ryan Greeff, Director at Greeff Christie's International Real Estate in the City Bowl and Atlantic Seaboard, weighs in on the underlying dynamics: "With an economy that's experienced a mediocre GDP growth rate hovering just above or below zero, South African citizens' salaries have simply not been able to keep up with the exponential growth. In some areas, growth has reached above 20% per year - that has characterised the City Bowl and Atlantic Seaboard property markets over the same period.
In light of this the current situation, many economists and industry commentators have forecasted a "corrective" period in the Cape Town property market which will be marked by a period of pedestrian growth, possibly in line with that of inflation, until the market catches up to current price levels.
Indeed, if one looks at the beginning of 2018, to date, the overall property market activity in the City Bowl and Atlantic Seaboard has been softer than preceding years, defined by fewer local purchasers, less sales volumes and an increasing gap between sellers asking prices and sales prices, which can be as much as a 30% variance.
Cedric Le Bon, Sales Manager and Senior Broker at Greeff Christie's International Real Estate City Bowl & Atlantic Seaboard notes, "The 'saving grace' for us in Cape Town is that the City has built up a strong name for itself among international purchasers as an ideal location for a second or third home due to the natural beauty the Cape region offers, as well as a well-run local government, solid infrastructure and access to world-class medical facilities and schools."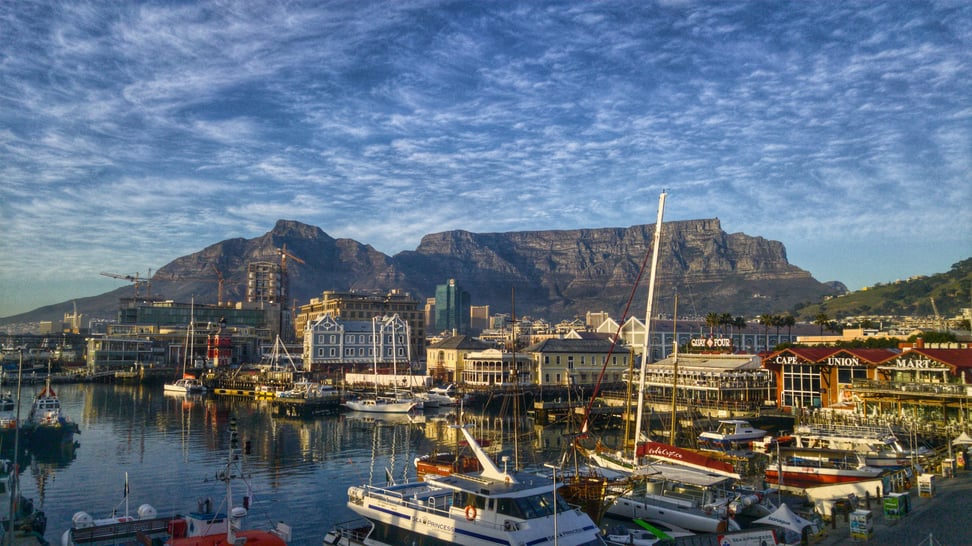 Cape Town remains an attractive market amongst international property investors, effectively targeting this segment should be central to the marketing campaign of any property listed in the region.
As the exclusive Christie's International Real Estate affiliate in Africa, we have recently seen an influx of well-heeled international purchasers looking to invest in Cape Town on the back of what is seen to be a welcomed change in South Africa's political climate following Ramaphosa's rise to the presidency.
According to a recent Lightstone report, January of this year has seen an increase of +/- 15% in foreign investment compared to the same period last year.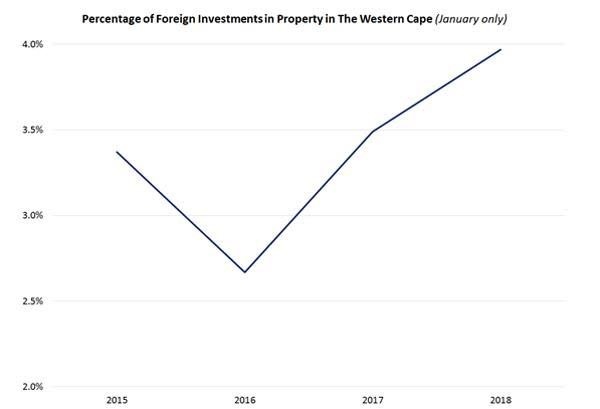 Source: Lightstone
While the Ramaphosa 'honeymoon period' lingers, we've got a strong demand from our international purchasers whom are eager to invest in property across all price levels along the Atlantic Seaboard and City Bowl.